In September 2019
, to mark the 80th anniversary of the outbreak of the Second World War, IWM will launch a wonderful new series with four novels from our archives all set during the Second World War –
Imperial War Museums Wartime Classics.


'It's wonderful to see these four books given a new lease of life because all of them are classic novels from the Second World War written by those who were there, experienced the fear, anguish, pain and excitement first-hand and whose writings really do shine an incredibly vivid light onto what it was like to live and fight through that terrible conflict.'
JAMES HOLLAND, Historian, author and TV Presenter

Originally published to considerable acclaim, these titles were written either during or just after the Second World War and are currently out of print. Each novel is written directly from the author's own experience and takes the reader right into the heart of the conflict.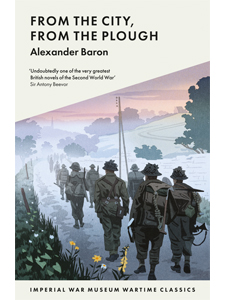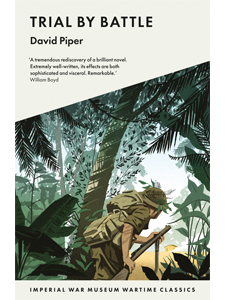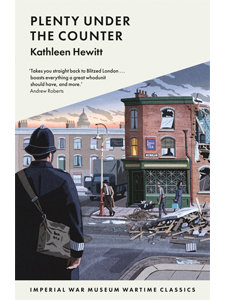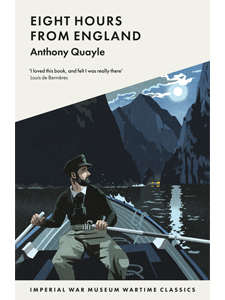 From the City, From the Plough by Alexander Baron – A vivid and moving account of preparations for D-Day and the advance into Normandy. Published in the 75th anniversary year of the D-Day landings, this is based on the author's first-hand experience of D-Day and has been described by Antony Beevor as 'undoubtedly one of the very greatest British novels of the Second World War.'

Alexander Baron was a widely acclaimed author and screenwriter and his London novels have a wide following. This was his first novel.
Trial by Battle by David Piper – A quietly shattering and searingly authentic depiction of the claustrophobia of jungle warfare in Malaya described by VS Naipaul as 'one of the most absorbing and painful books about jungle warfare that I have read', and by William Boyd as 'sophisticated, visceral and remarkable.'

David Piper was best known as director of the National Portrait Gallery, the Fitzwilliam Museum in Cambridge and the Ashmolean Museum in Oxford. The novel is based on his time serving with the Indian Army in Malaya where he was captured by the Japanese and spent three years as a POW


Plenty Under the Counter
by Kathleen Hewitt – a murder mystery about opportunism and the black market set against the backdrop of London during the Blitz.

Kathleen Hewitt was a British author and playwright who wrote more than 20 novels in her lifetime. She was part of an artistic set in 1930's London which included Olga Lehman and the poet Roy Campbell.
| | |
| --- | --- |
| | Eight Hours from England by Anthony Quayle – A candid account of SOE operations in occupied Europe from the renowned Shakespearean actor, director and film star based on his own experiences as a Special Operations Executive behind enemy lines in Albania. |